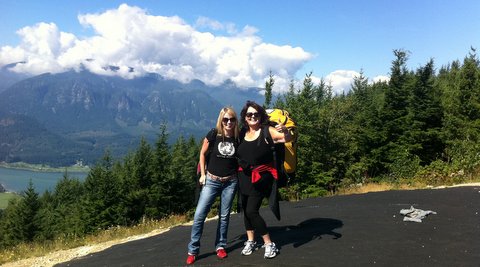 This is my great friend and rock-star real estate agent Susan Cameron.
This is the top of the cliff that we both ran off….. Before taking flight with hand gliding .
Jim and the guys at flybc.com made us feel safe and were highly professional. I would highly recommend these guys!!
Here we are getting ready to run off the cliff and jump….